Recovery wisdom advises: Never allow yourself to get too hungry, angry, lonely, or tired, (HALT). On this morning's 6-mile run, with my run partner out of town and running on less sleep than normal, I was hitting 2 out of 4 of the precautionary directives. If I let my mind wander to "I have to do 6 miles today" the run seemed like an impossible task. I wanted to walk. I wanted to slow down.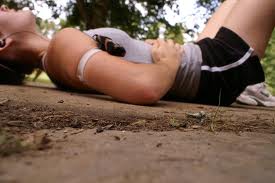 My thoughts entered the realm of "stinking thinking" and the dreaded "I can't do this". Ughhh. I was tired. I was alone. I didn't have my music. I was becoming bored. All the tell-tale signs of the wheels falling off the bus were at-risk for coming into play.
I began to change my focus. First, I HAVE to do this. This 6-mile run today is part of a bigger plan to reach my goals for a 15k race in January. I do not want to let this long run slip by today. One step at a time I have to keep my focus. One step at a time I have to keep going. I began to look just slightly ahead. I looked at a leaf a few steps ahead – and made it to there. I looked at a crack in the asphalt just ahead. I thought to myself, you can make it to "there"! I looked at my watch. I could make it another 40 seconds. See how it feels. With each successive small goal and re-focusing my mind to just stay present to the small task at-hand, I made it the whole 6-miles.
Recovery is like that. If one focuses on the whole plan of sobriety and recovery, it can feel hugely overwhelming. If one says to oneself: I can't drink for the rest of my life again, ever. I have to stay sober and not act out. I am not sure I can do this. I have all these meetings to attend. I have to work steps. I have to get a sponsor. I have to make phone calls to peers. I have to…on and on and on…we'd stop before we ever start. If you are employed and thought about all you would have to do day-in and day-out for your employment, you might not want to show up! Heck, if you are married, who would stand at the alter thinking ALL that one has to do to stay joined in a committed relationship for the rest of your life?
Just as I began to focus on the present moment at hand, one increment at a time, recovery needs an adjustment in the same measure. "Half-measures avail us nothing." Just as I have a vision of my race in January and a weekly plan to get there, recovery vision is necessary, too. In the paradoxes of recovery, one must focus one step at a time but be guided by an overall vision and goal.
In the marriage impacted by sex addiction, sometimes one is not sure how they can continue. How can the betrayed partner trust again? How can they stay in if they are so unsure? One might not know if they can do the "whole run", but changing the focus to smaller short term goals can help break it down and give information that feeds an overall plan one day at a time.
I finished my run this morning.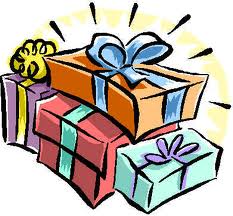 Bringing my mind to the present gave me presence of mind. Just for this week I am on task. Just until the leaf and the crack in the asphalt, I can do this. What a gift!