"Commitment is what transforms a promise into reality."
– Abraham Lincoln
In a previous post I have written about the two D's in Sex Addiction: Discovery and Disclosure. This post will highlight the two D's of Recovery.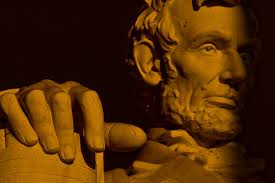 Recently, I was at my 5:15 a.m. spin class when the instructor shouted out "O.K. you got yourself here – that is the first part….now show us what you are made of!" She talked about "the two D's": Discipline and Drive. First you have to show up, and while you are here….you must do the work and apply the energy. These principles apply whether one wants to lose weight, plan for a triathlon, or finish an ironman.
I found my mind wandering to that thought as it applies to other aspects of life and to recovery. I hold an undergraduate degree in business. While I was in college, Dean Mescon , our business school dean, published a book entitled Showing Up for Work and Other Secrets of Success. That book title remains one of my favorite "pithy" titled books of all time. The title connotes something simple and true. First, one must show up. Consistent effort over time pays off. Dr. Patrick Carnes talks about the necessity to do something related to recovery at least 45 minutes every day. In very early recovery that basic task of "90 meetings in 90 days" sets the structure of the discipline.
In recovery, there is the notion: "It works if you work it". You show up. Now how do you apply your energy? Do you find the courage to speak in the meeting when there is something of relevance to share about? Do you reach out beyond your comfort zone to peers in times of need? Do you work the steps with flourish? Do you aim your brain with meditation before your feet hit the floor in the morning? Or do you avoid meetings, program, and peers in fear and isolation?
Consistent efforts set the stage for lasting transformation. In active addiction, acting out appears to be the fix to everyday problems. The fix promised in active addiction is fleeting. Lasting happiness remains elusive. That which has been avoided in life begins to mount resulting in increased problems and more pain. Those who enter into early sobriety initially may feel recovery is not all it promises to be, either. Trusting in the process of recovery is initially very hard. The consistent efforts of sobriety slowly give way to what some report as "the fog lifting". Each day one "shows up with discipline", one gains increased clarity. Slowly, daily sobriety discipline skills build into the promise that creates a lasting reality of recovery. Working a strong, disciplined program with passionate drive may not take away all your problems, but life will be better than you could have ever imagined.
Are you showing up consistently? How's your drive?