Do you remember the Clinton Era when current events were catalyst to anxiety-provoking conversations with our children? Conversations that we could have never imagined? Do you remember the media sound bites that pushed the envelope for further definitions of adult conversations?" I felt it was deja vous at the 93rd PGA! This past weekend John's Creek, Georgia hosted the prestigious 93rd PGA Golf Tournament.

As a Metro-Atlanta community we were excited to see people and the golfers seeking their prize come from all over the world. Most days there were 40,000-50,000 spectators in attendance. The whole event was quite a spectacle. Earlier this year the PGA President Alan Wronowski announced its junior golf initiative. He announced plans to launch the PGA Sports Academy to grow participation among junior golfers that promote fitness, nutrition, rules, etiquette, sportsmanship and life skills. The PGA promotes strong vision for family participation and growing youth in the sport. To aid the effort Junior Tickets were offered free of charge! We attended 3 of 4 days as a family.
The first day we attended the event there was much frenetic activity as 156 of the top golfers in the world, including Tiger Woods, came to compete for the prize. I arrived with my daughter on Thursday afternoon (the first official day of play) to meet my husband (already present as a volunteer on the course). As I backed into the parking space on the grassy field across from the Atlanta Athletic Club, my daughter exclaimed…"Mommy look an airplane is flying with a sign behind it. What is that for?"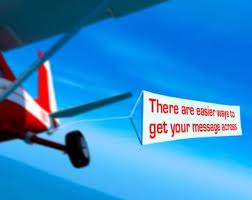 Trying not to hit the cars around me I said "You'll have to read it to me, sweetie, because I can't look at this instant." Mommy what does " 'No cover charge' mean?" Huh? We got out of the car and walked to the pedestrian bridge designed to allow pedestrians to cross over 4 lanes of traffic. The plane circled by, yet again. This time I could see the sign and realized it was an advertisement for an Atlanta Night club a.k.a "a strip club". While we crossed on the bridge over 4 lanes of highway traffic, passing pedestrians going the other way to leave the venue, no less than four times, I heard 4 different groups of men loudly talking about what a great strip club that was. It was repetitive and loud enough for my daughter to wonder what the conversations were about. Oh boy, this is going to be a great event. I am a therapist with specific training in matters regarding child development, sex, sex addiction, and pretty current on headline topics. What does the untrained parent do in this situation? I felt for them.
The field of players was narrowed after two days of play. Tiger did not make the cut but that didn't dampen enthusiasm in numbers of those attending or their spirits. Crowd conversation turned to speculation as to why Tiger didn't make the cut. Things overheard included: "That plane was hounding him and he couldn't concentrate." Others said "He's just lost it all, his life is awash, so sad." Still others speculated on his physical and mental limitations with comments like his knee is beyond repair or" it is 'all in his head' ". This led to more questions from my daughter about what people were saying and why they were talking so much about Tiger Woods. I spoke with her about living a life of balance. Tiger reportedly lost his balance, the magic of his game, and reportedly his perspective on life. I further explained I know he reportedly made decisions that cost him his family and he divorced. She replied with concern "That is sad mommy. When people lose their balance like that can they ever gain it back?" Thinking of my clients I treat for sex addiction, I offered "Yes, honey I do believe people can rebuild their life. I see people fall out of balance and rebuild their lives to something better than they could imagine – but that it takes time and willingness to do so." I know it takes 3-5 years for a person to restore the balance in their life, IF they acknowledge the problem and begin working on balance IF one is struggling with addiction .
As if this wasn't enough to contend with in coming days of tourney play, another plane began flying with the banner "Hot Girls at the Oasis…Hot Girls". Well you know where this is going. My ever inquisitive child NOW wants to know what this means. It is a stretch, but a teachable moment. I am reminded Ashely Madison tried to be a sponsor for the Super Bowl this year but was turned down. Many pro sports have had their share of image management concerns, lately. The bad boys of basketball, steroid use in baseball, and doping allegations in cycling circles come to mind. All sport disciplines have done what they can to manage damage control. I feel for the PGA executives in their junior initiative. Can they really control air space?
I was privy to overhear a very positive conversation after a player, who was a crowd favorite, came off the course of play on Sunday. I overheard the sports psychologist speaking to a club official about what she does when her player is in a slump. She said "what I do is help them change the tape, change the channel that is in their head." As a therapist that is the best one can do whether their client is in a slump, in a depression, or getting past the crisis for living a life out of balance. As a therapist trained to treat sex addiction, I think that is one of the best strategies for changing the messages addicts play in their heads which contribute to the shame spiral and a life out of balance. The habits of the addiction cycle have to change into positive habits of the recovery cycle. It takes time, but the belief, the vision, and a changed internal voice have to be there. I heard the winner of the 93rd PGA, Keegan Bradley say "I have dreamed of this my entire life". Now that's vision. I am reminded of the The Art of Racing in the Rain: our future follows our vision. Where is your aim? And where is your vision? Vision determines the success of our future! Way to go Keegan Bradley!!