On this day I had the luxury of sitting with a cup of coffee and taking in a bit of CNN as I began my day.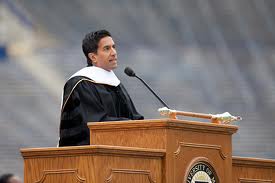 Dr. Sanjay Gupta was reporting his experience of giving the commencement address at his alma mater, Michigan University. I was struck by the main message he wished to convey to these graduates. His advice: "Do one thing that you fear every day and become the action hero in your own life." Well said.
That message applies for those working on recovery, as well. Fear is to recovery as Kryptonite was to Superman. Many in recovery face actions that are fearful, yet, doing that fearful act can bring one to their own aid. Reaching out to another peer with personal struggle, calling a sponsor for aid with the craziness in one's own head, making an amends to those whom amends are owed can all be very scary acts indeed. If you can work through the fear and take action imagine where that might lead you. The sky is the limit!